Pocahontas County Free Libraries
Pocahontas County Free Libraries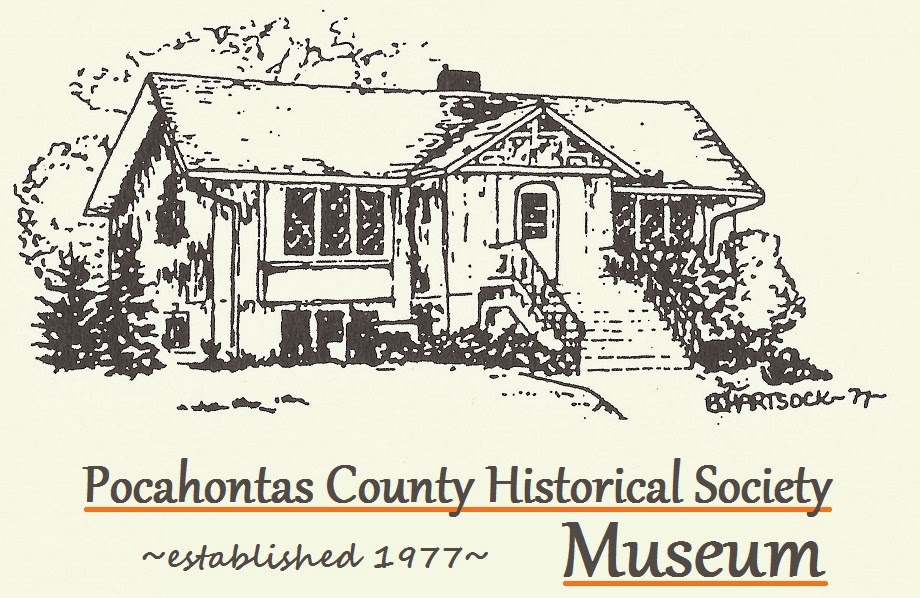 Pocahontas County Free Libraries – Marlinton, WV
Year: 2003
Amount:
Grant: National Award for Library Service
Strategically located throughout the county's 950 mountainous square miles, the four branches of the Pocahontas County Free Libraries are models for providing library service to rural Americans. As centers of activity in their communities, the libraries host groups such as scouts, business associations, town council, blood drives, a preschool playgroup, and after school programs. The libraries are cornerstones of civic engagement. They receive thousands of hours of volunteer service and substantial and steady local contributions. The library has worked hard to expand its physical as well as its intellectual resources. With support from local groups, the system built two new buildings and extensively renovated another building during the last ten years.
San Angelo Museum of Fine Arts – San Angelo, TX
Year: 2003
Amount:
Grant: National Award for Museum Service
The San Angelo Museum of Fine Arts serves a 16-county area of West Texas that is geographically large but generally has a small, scattered population. The downtown of San Angelo (population 90,000) has faced serious decline in recent years, and its school district, struggling with extremely limited resources, has severely cut back its fine arts educational offerings. During this time the museum not only maintained a balanced budget, but raised $7 million for a new building and its endowment. In an average year, the museum offers more than 4,000 hours of programming for its community. More than one third of the museum's budget is dedicated to education. It offers curriculum-linked museum visits for school children and a stunning array of weekend, evening, and summer-long classes for learners of all ages.
USS Constitution Museum – Boston, MA
Year: 2003
Amount:
Grant: National Award for Museum Service
The year 1995 was a watershed year for the USS Constitution Museum. It was the year the museum decided to augment its 20-year program of on-site interpretation of USS CONSTITUTION to include education programming for a national audience. In its seven-year transformation, the museum became a truly national resource touching thousands of students and families across the country and creating partnerships with educators, school districts, and sister museums. The educational outreach programs and services of the USS Constitution Museum can serve as a model for other national symbols to seek to inform and educate our citizenry about our nation's past.
Boundary County District Library – Bonners Ferry, ID
Year: 2002
Amount:
Grant: National Award for Library Service
The Boundary County District Library is a gateway to educational, social, and economic resources for families. Boundary County residents contend with both geographic isolation and the harsh realities of a rural economy. Looking at community needs with a proactive "what if" approach, Library staff organized a wealth of collaborative partnerships. Together, coalition members developed a wide range of model programs and new community resources for people of all ages. Out of a county population of 9,871, the number of visits to the Library climbed to 73,990 last year.
Hartford Public Library – Hartford, CT
Year: 2002
Amount:
Grant: National Award for Library Service
Hartford Public Library partnerships have turned on the lights in many of Hartford's communities to create healthy, safe, and technology savvy neighborhoods. The Hartford Foundation for Public Giving, metropolitan Hartford's community foundation, partnered with the library and opened special sites for literacy and technology education with extended evening hours to meet the needs of working families. The American Place and Neighborhood Technology Centers are open until 10:00 P.M. and Midnight Library provides service by phone, fax, and email and helps patrons navigate the Web until midnight. The American Place, where library staff and resources help families achieve citizenship and literacy, reaches 450 immigrants and refugees monthly. Neighborhood Technology Centers serve 4,000 Hartfordians every month.
Please Touch Museum – Philadelphia, PA
Year: 2002
Amount:
Grant: National Award for Museum Service
Since 1990, Please Touch Museum has collaborated with social service agencies, community associations, local school districts and Head Start providers to deliver innovative programs that serve nontraditional museum visitors. For example, ACES (Achievement through Community Service, Education and Skill-building), a mentoring, work-based learning program, serves 25 at-risk teenagers from four Philadelphia inner city high schools. And, the Museum's Family Court Project offers activities and resources that facilitate court-supervised visits between children and their non-custodial parents. Each year approximately 12,000 Philadelphia public school students from pre-K to 1st grade visit the Museum for free. With more than one dozen different community programs, Please Touch Museum honors its commitment to "leave no child behind."
Southern Alleghenies Museum of Art – Loretto, PA
Year: 2002
Amount:
Grant: National Award for Museum Service
The Museum attracts 71,000 visitors annually, 85 percent of whom reside in isolated and economically disadvantaged rural counties. (The Commonwealth of Pennsylvania has the largest rural population in the United States.) The Museum's educational outreach programs will serve over 35,000 area students this year, and as many as 50,000 in 2003. Partnership opportunities with area schools have increased 500 percent since 1996, 48 percent in the last year alone. In partnership with the Center for Excellence for Remote and Medically Underserved Areas, the Museum also provides educational programs via videoconferencing for those unable to travel.
Southwest Georgia Regional Public Library System – Bainbridge, GA
Year: 2002
Amount:
Grant: National Award for Library Service
The Southwest Georgia Regional Library System is the sole library service for 43,835 residents of three rural and economically disadvantaged counties. The area reports a 46 percent high school drop out rate and 43 percent of the adult population have not completed high school. The goal of the Library, in partnership with other organizations, is to bring the community into the Library to help improve their level of education. Of the many ways the Library attracts visitors, especially older residents, the most moving example is the World War II Veterans History Project. A historian interviews local veterans of "America's Greatest Generation" at the Library while they share their war experiences with the rest of the community. As a consequence, the Library is building a valuable volume of first-hand accounts of the war for posterity and history.
Wildlife Conservation Society/Bronx Zoo – Bronx, NY
Year: 2002
Amount:
Grant: National Award for Museum Service
As one of New York City's leading cultural institutions, the Bronx Zoo serves the community in ways that go beyond animals and exhibits. The organization provides local school districts with innovative, award-winning approaches to science and environmental education, offers after-school programs for the homeless, at-risk and gifted children, and female leaders of tomorrow and works to protect the local ecosystem for the enjoyment of all Bronx residents. The Bronx Zoo provides free visits and informal science education to over 32,000 New York City children each year. It is also the largest employer of youth in the borough, providing early employment opportunities, transferable skills, and meaningful work experience to thousands of Bronxites.
The Alaska Resources Library and Information Service (ARLIS) – Anchorage, AK
Year: 2001
Amount:
Grant: National Award for Library Service
In 1995, facing serious budget cuts in the largest state in the nation, seven federal, state, and university librarians in Alaska banded together. In the tradition of the Last Frontier they began a pioneering effort to pool resources and consolidate collections. ARLIS opened in 1997. Focused on Alaska's vast natural and cultural resources, ARLIS houses books, technical reports, journals, maps, videos, photographs, and a circulating collection of animal skulls, skins, and mounted birds. As unique as this collection is, ARLIS's most valuable resource is its knowledgeable staff. ARLIS staff provides unbiased, universal access to information to patrons, on all sides of the issues, locally, nationwide, and around the world. ARLIS has become the mother lode of Alaska resources information, facilitating wise development, conservation, management, and meaningful public participation.
The Children's Discovery Museum of San Jose – San Jose, CA
Year: 2001
Amount:
Grant: National Award for Museum Service
The sounds of wonder and discovery at Children's Discovery Museum are just as sharp as architect Ricardo Legorreta's building design. In the 52,000-square-foot facility, San Jose's children learn about the world around them and one another through concrete experiences. In a community where people speak 144 different languages and where one in five children lives in poverty, the Museum is a learning hub that inspires children of all ages and backgrounds. Over 150 exhibits and special programs meet the needs of children to learn by doing. In Discovery Youth for example, a diverse group of adolescents uses on-site multimedia equipment to build Web sites and develop technical expertise. And since 1993, BioSite (Students Investigating Their Environment) has helped 1,000 children explore the environment around the Guadalupe River. Countless other programs exemplify the thoughtful relevance of this Museum's programming.
The Hancock County Library System – Bay St. Louis, MS
Year: 2001
Amount:
Grant: National Award for Library Service
"We are committed to being a force for educational excellence and a conduit to advance literacy and technological access to information in Hancock County, Mississippi," said Prima Plauche, Director of the Hancock County Library System. It's an ambitious enterprise, but through partnerships with government, business, and grassroots supporters, the library system receives more than $21 per capita income in a state where average local government spends only $8.75 per person on libraries. Sucessful capital campaigns raised funds for three new libraries in Hancock County including the state's first joint-use school/public library. Technological access to information is essential to areas like Hancock County where more than 50% of the population resides in unincorporated areas.
The Miami Museum of Science – Miami, FL
Year: 2001
Amount:
Grant: National Award for Museum Service
For more than a decade the Miami Museum of Science has received national recognition for its innovative programming for adolescents. The Musem has developed target programs that address the gender and diversity barriers that prevent large numbers of females and minorities from entering the fields of science and mathematics. For example, in the Museum's Upward Bound Math and Science Center, students received mentoring, college preparation classes, professional internships, computer access and field research experiences, resulting in 100 percent of graduating seniors in enrolling in colleges and universities. The Museum has forged partnerships with a wide range of organizations including Miami-Dade County Public Schools, community-based groups, private enterprises, and government funding agencies.
The New England Aquarium – Boston, MA
Year: 2001
Amount:
Grant: National Award for Museum Service
The New England Aquarium is dedicated to presenting, promoting, and protecting the world of water. Located on Boston's waterfront, the Aquarium's mission is fulfilled in part through exhibits, education, and research. However, one of its highest priorities is to be a responsive community member. To build bridges from Boston's neighborhoods, the Aquarium has established long term sustainable partnerships with organizations that serve youth, both in and out of school. The Afterschool Intiative serves over 400 children enrolled with the Boys and Girls Clubs and Citizens Schools. Tailored to the needs of each partner, the program includes hands on science activities, teen internships, and family field trips. The Harbor Discoveries summer camp located on a Boston Harbor Island features four aquatic themed weeks. Over 500 children participate, and over 250 Boston children receive scholarships.
The Providence Public Library – Providence, RI
Year: 2001
Amount:
Grant: National Award for Library Service
Through innovative programs and services, the Providence Public Library reaches beyond the doors of its ten neighborhood branches, serving the varied needs of a dynamic urban population, regardless of income, address, or native language. Each branch is playing a key role in the renaissance transforming Providence by addressing the core needs of its local community. Providence is a colorful montage of many faces. Its dynamic neighborhoods reflect the cultural and ethnic diversity of a city that inspires hope through universal opportunity. As a champion of individual advancement through literacy, Providence Public Library is helping to shape the economic revival that has energized its community.
Albright-Knox Art Gallery – Buffalo, NY
Year: 2000
Amount:
Grant: National Award for Museum Service
The Albright-Knox Art Gallery enjoys an international reputation for its outstanding collection of modern and contemporary art and its innovative special exhibitions. Its programming and community partnerships extol the cultural richness of Western New York and make the arts accessible to a wider audience. The Gallery is particularly proud of ARTStart, an inner-city collaboration that encourages self-awareness and self-confidence in over 4000 "at risk" youngsters annually by providing structured outlets for their creativity and imagination. An active proponent of cultural tourism, the Gallery also spearheaded "The Summer of Monet" campaign, a major collaborative of cultural organizations in Western New York that capitalized on the influx of tourists attending the exhibition "Monet at Giverny: Masterpieces from the Musée Marmottan." The economic impact on the City of Buffalo, as a result of this joint promotion, was estimated at $11.3 million.